Dear friends,
So wonderful to finally find the time to connect with you all here today. How are you all doing?
We started filming the music video for the children's charity single " In the Key of West" in early March and we finished it in early April. There were also some gigs in between, so it was a well-filled schedule! Not to mention my lower back gave up in the middle of the filming which imposed me to stay laying down for a full week unable to do much.  
We did it all by ourselves and had no big fancy filming crew. It was us both and Olivier Févin our director of photography who came all the way from Paris for the occasion. He absolutely adored the Keys and its Key people and was so sad to leave. Bless his heart.
Of course, it was quite exhausting at times but we also learned a lot in the process. We are very grateful for all the support we generously received from many and absolutely everywhere. This touched us. It was so encouraging every step of the way. Without the help of you all, we couldn't have done it.
 
Outstanding Mother Nature was the best actress ever: never late, never needy, knew her script, and was absolutely perfect and good to us every day during the whole filming period. Filming outdoors can be quite challenging at times, the weather, the light, the long drives. But oh My! How perfect it was every day!
 
It was so amazing to visit all of the Keys again from the stretch to Key West.
We also filmed on Indian Key a great historical place to visit if some of you have never been, we highly recommend you go! The history we discovered there haunted us for a long time after the filming, and it still does-:) The Keys are definitely full of marvels and beautiful surprises.
It was also incredible for us to fly above the Keys on a US Army W.W.2 training plane! Our friend and pilot Sol Bradman from "Florida Keys flight academy" in Marathon, was absolutely amazing. We are also praising the kindness of beautiful  Kirsten Brown Hoskins, of island warbirds "Florida Keys Flight Academy" who relentlessly drove the golf cart back and forth a million times along the tarmac under a boiling sun, as we had to get the perfect landing shot! 
Another fantastic day was to be on our own -but with the cats- filming at Ernest Hemingway's home & museum in Key West.  As you can imagine, quite precious and magical that was….
Our last day of filming was at Coral shores high school with all the students, the famous " hurricanes", who gave so much love and energy to the shot!  They sang with us with all their hearts. This is also unforgettable for us. 
We don't want to tell it all here as we want to keep the surprise intact for you until the video comes out.
We now cannot wait to start the editing of the video as we have great shots! But we please ask for a bit more of your patience as our schedule in May isn't light either!  
Mid-May after our gigs here in the Keys and as the season slows down a little, Ric will be going on a West Coast tour with Modern English. 
I will be there with him for the first week, but this time not to perform. It will be to keep writing the book of our story moving from Europe to the United States. 
Our arrival and start in America with the RV experience was in California. We feel it is quite beautiful to have this little moment in California, where it all started. This current schedule happens at the exact moment as we decided it may now be time to tell you the whole story through the book. You have been, and are, so many asking us every week for this. It wouldn't be fair not to tell this story. 
I cannot, unfortunately, tell it all at the gigs between songs as it would be more theatrical than musical-:)!
I admit, it is exciting and also a bit scary all at once;  it will be the first book I will write. It is also in English which is not as you all know my birth language. But the challenge and our story are I think all worth it! 
We are thinking about releasing the book with our new upcoming album. We have now decided on the title for the album but we will keep it secret until the release…sorry-:)
In the hope that our story, love, and vision of America can someday inspire many.
We will of course, and as always, keep you updated on all that we are currently preparing for you. In the meantime please feel free to comment, write to us, and share your thoughts. We LOVE hearing from you.
Also, we will soon post here on the blog the "behind the scenes" moments of the filming.
In the meantime….thank you all very much for all the love and support.
We love you all very much too.
Chris x and Ric x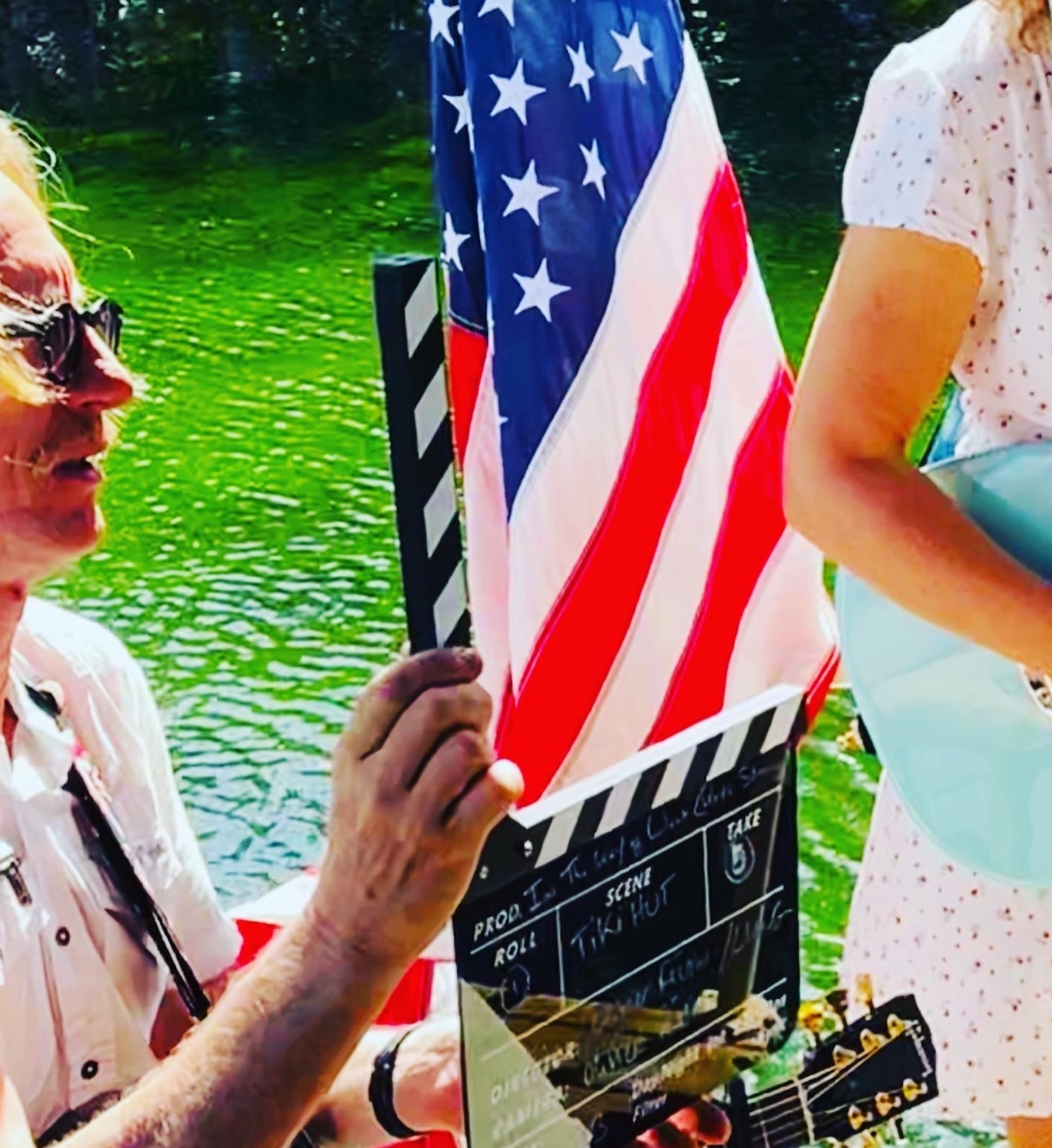 1st day of filming. Ric handled the clapboard on Rachel's "cruisin' tikis, Key Largo.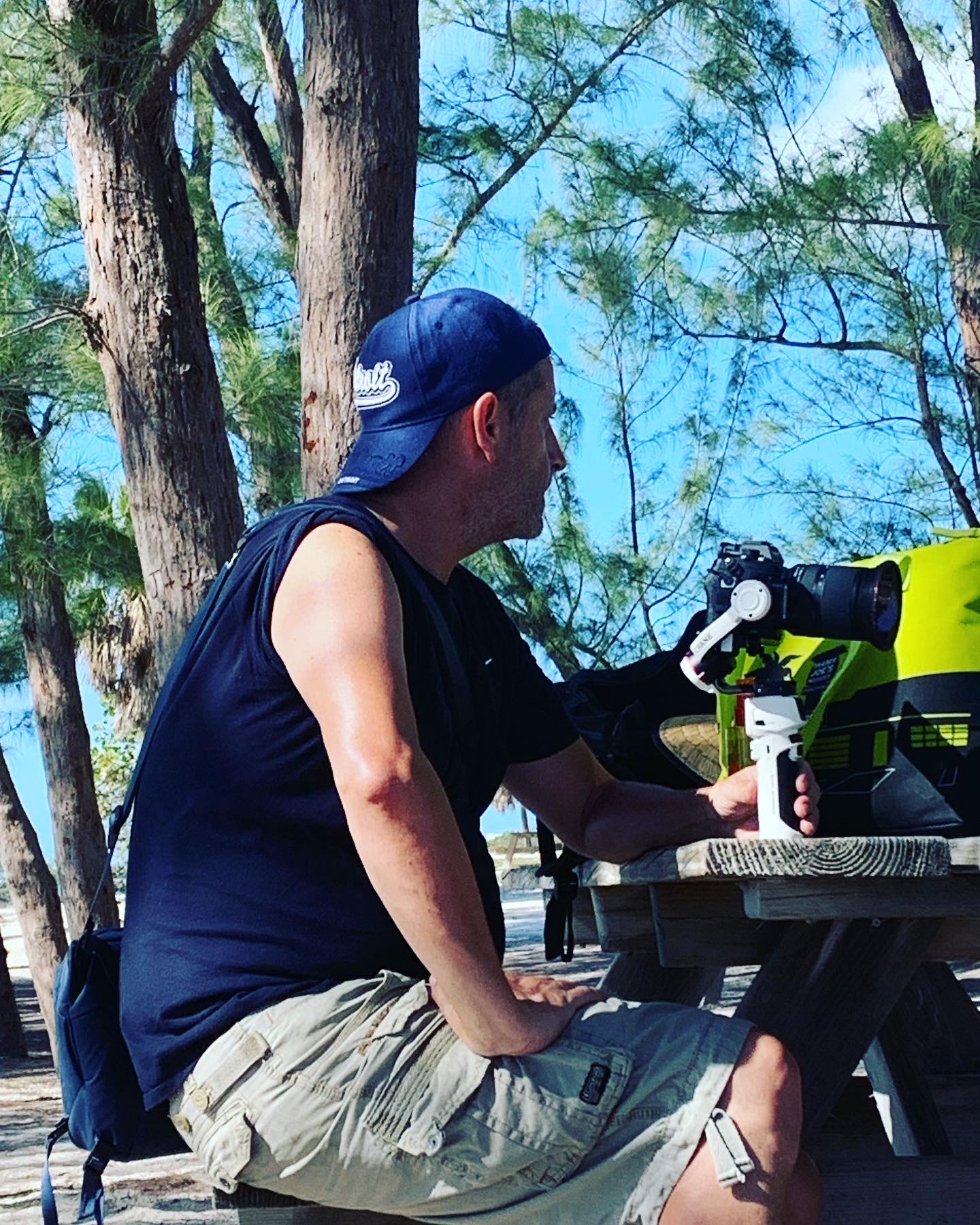 Olivier Févin, director of photography, thinking about the next take.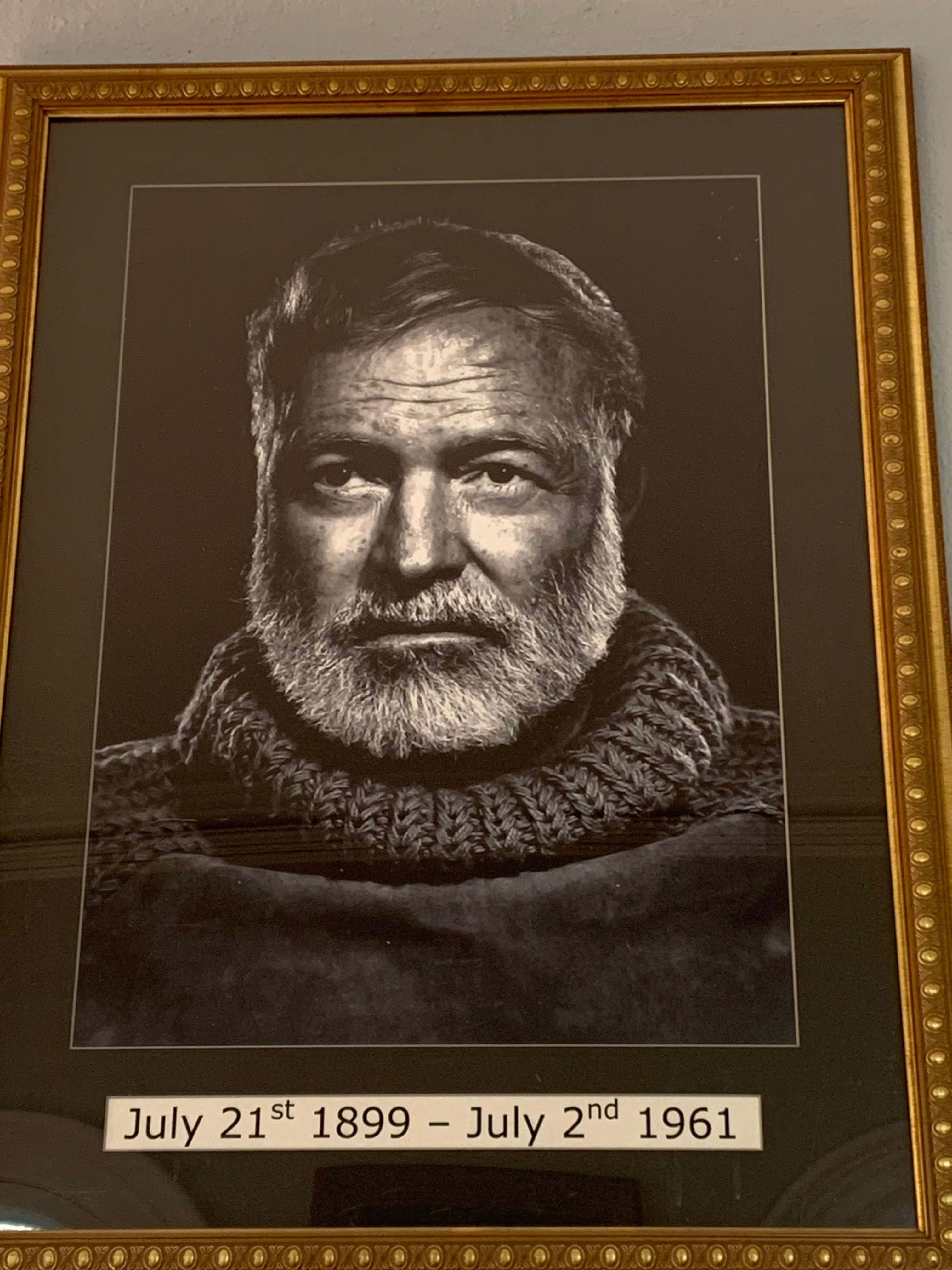 The one and only, Ernest Hemingway. Thank you Sir for welcoming us to your home.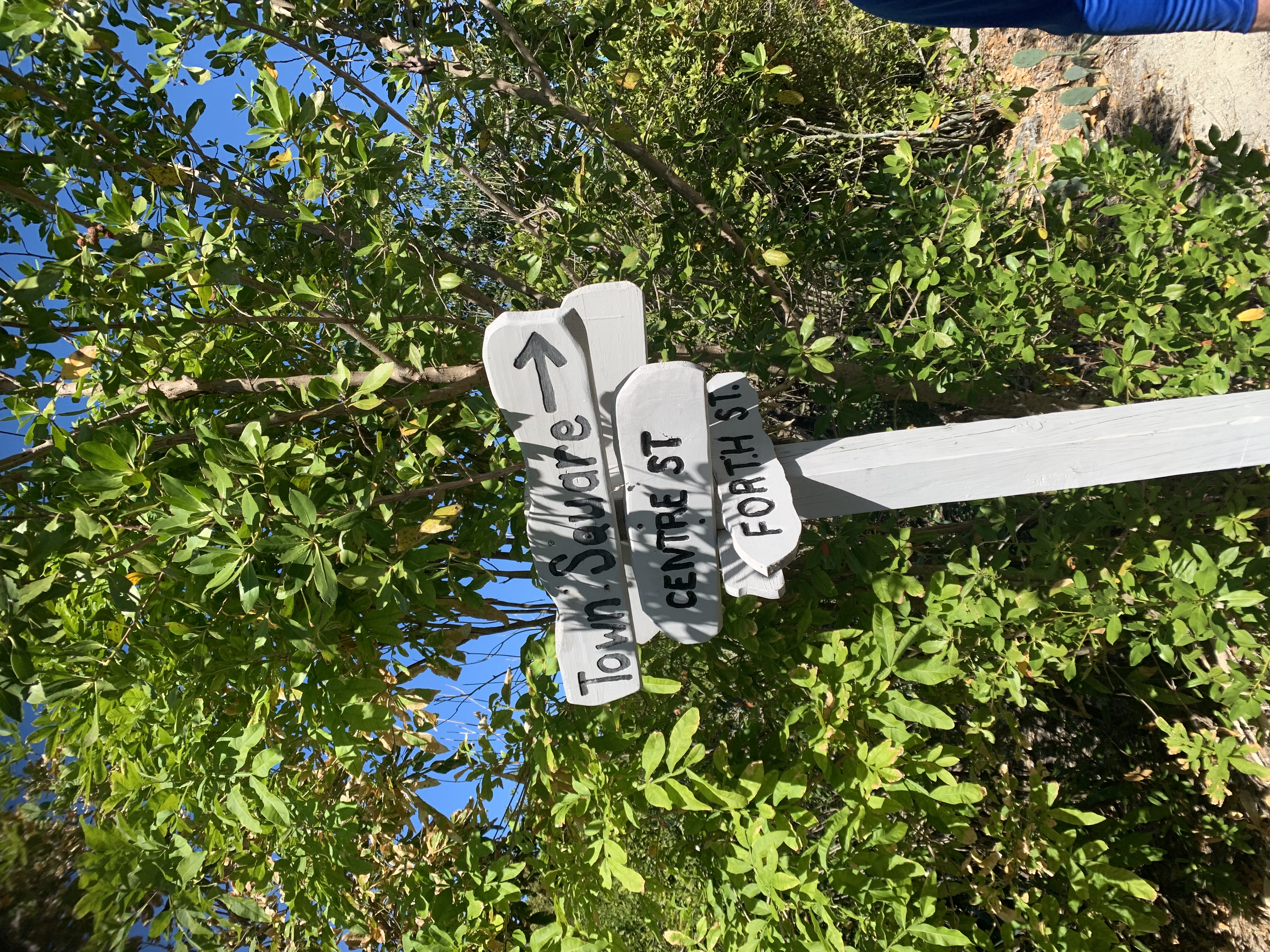 Historical Indian Key. Original signposts.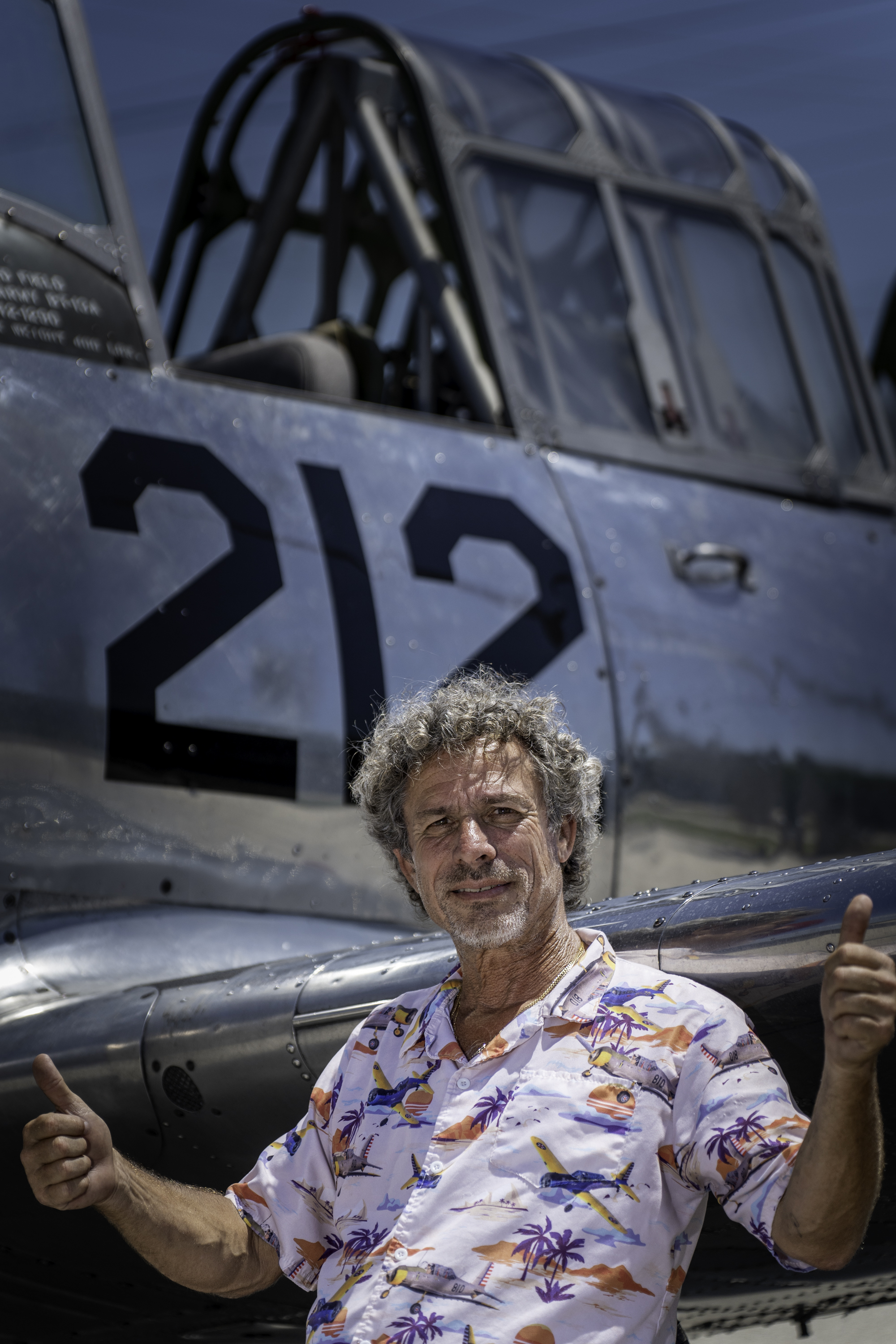 Our friend Sol Bradman aka "the legend", drummer, owner & air pilot "Of Florida Keys flight academy".
                 pic: @ Olivier Févin.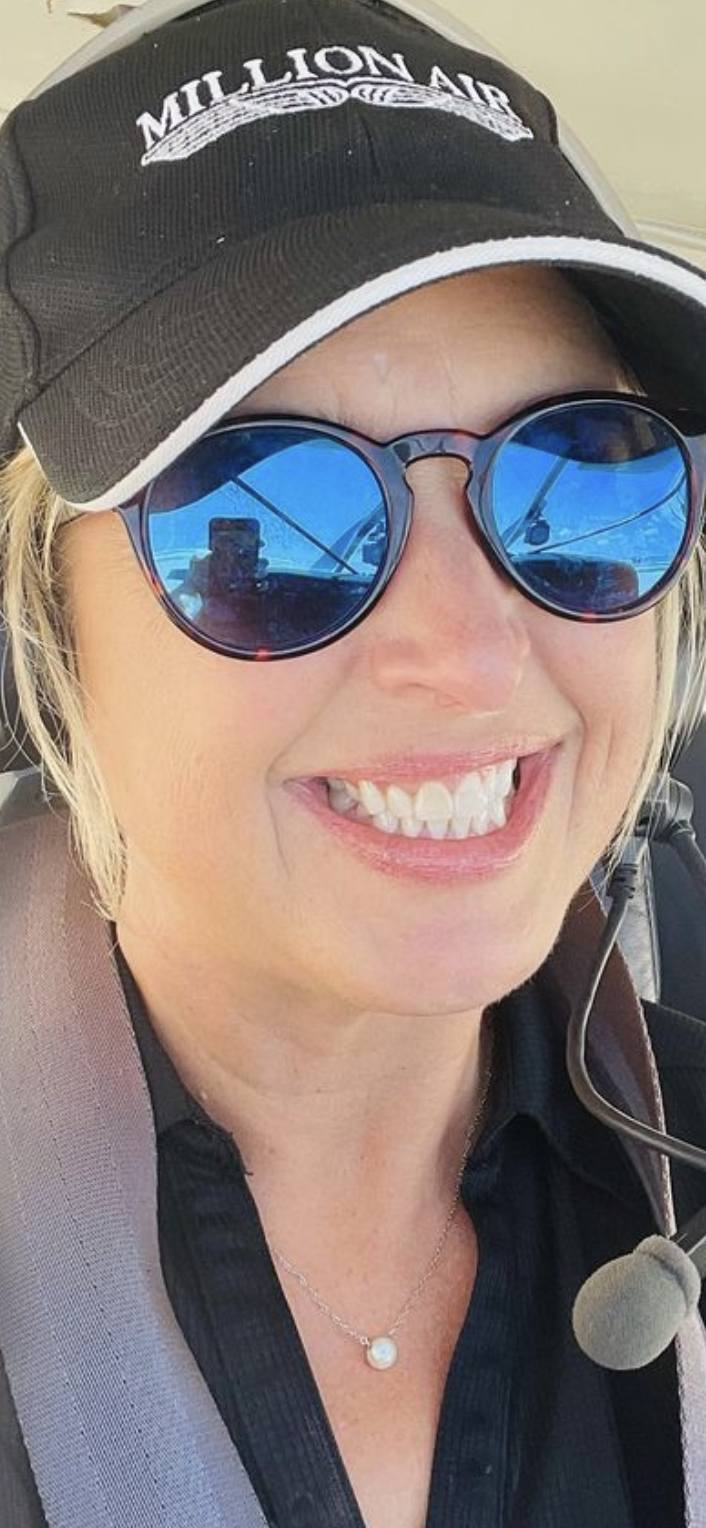 Our very special assistant, dear Kirsten Brown Hoskins " Florida Keys flight Academy" & "Million air"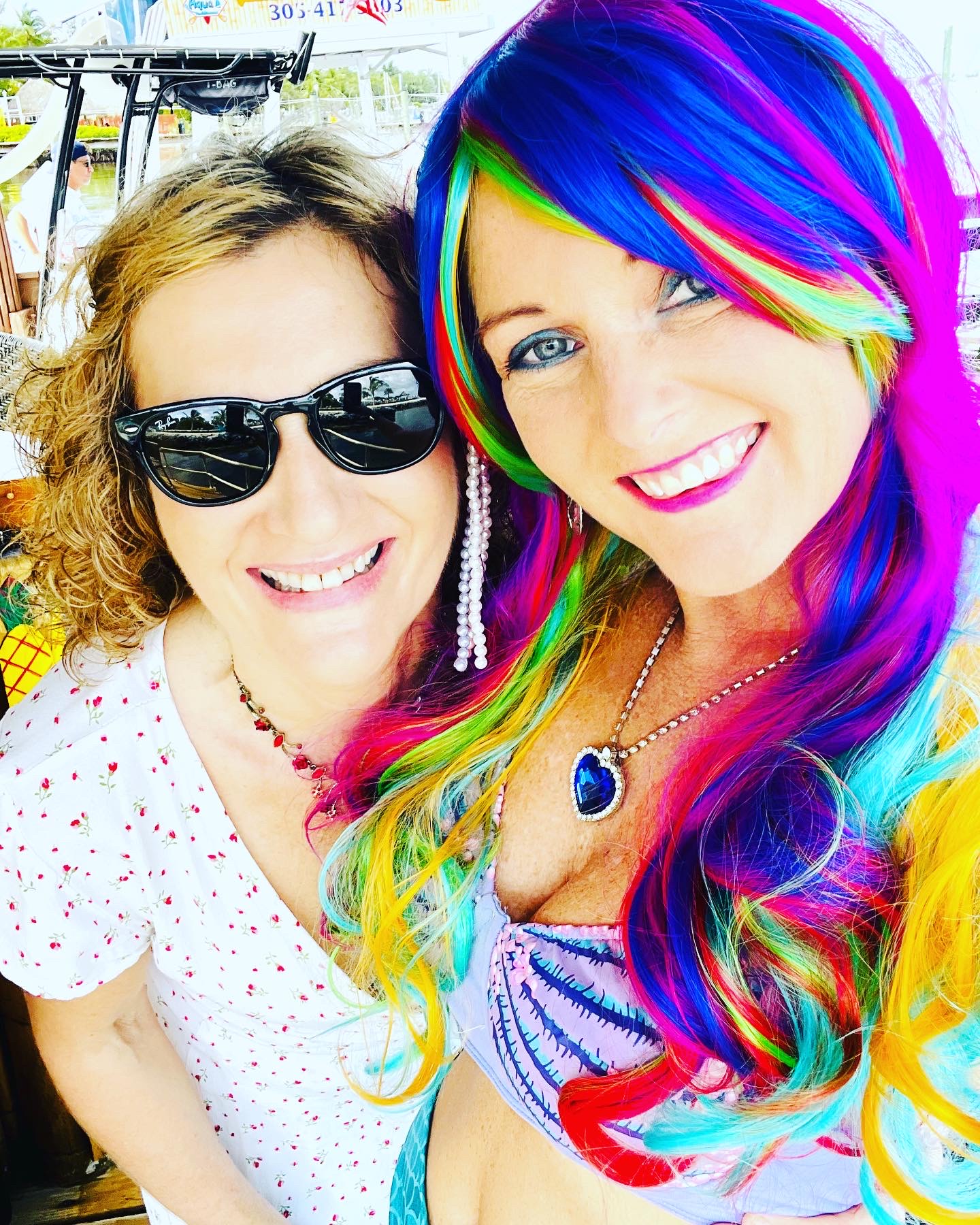 Sweet friend Rebekah Suza, Pianist, performer, boat captain, and…our special mermaid!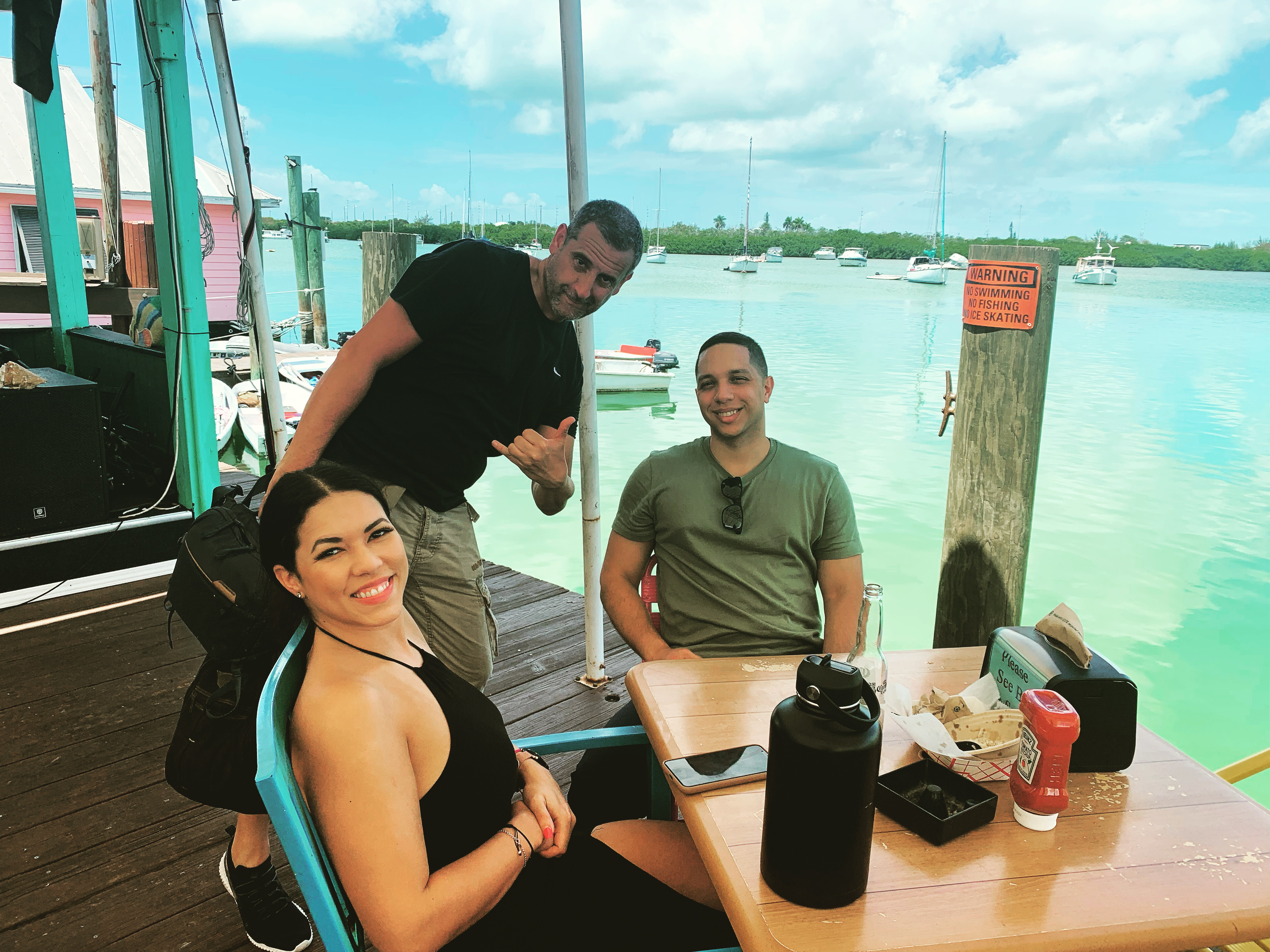 Olivier Févin with Melissa Pimentel and Tyler Peraza our wonderful actors for a few scenes. Lunch break.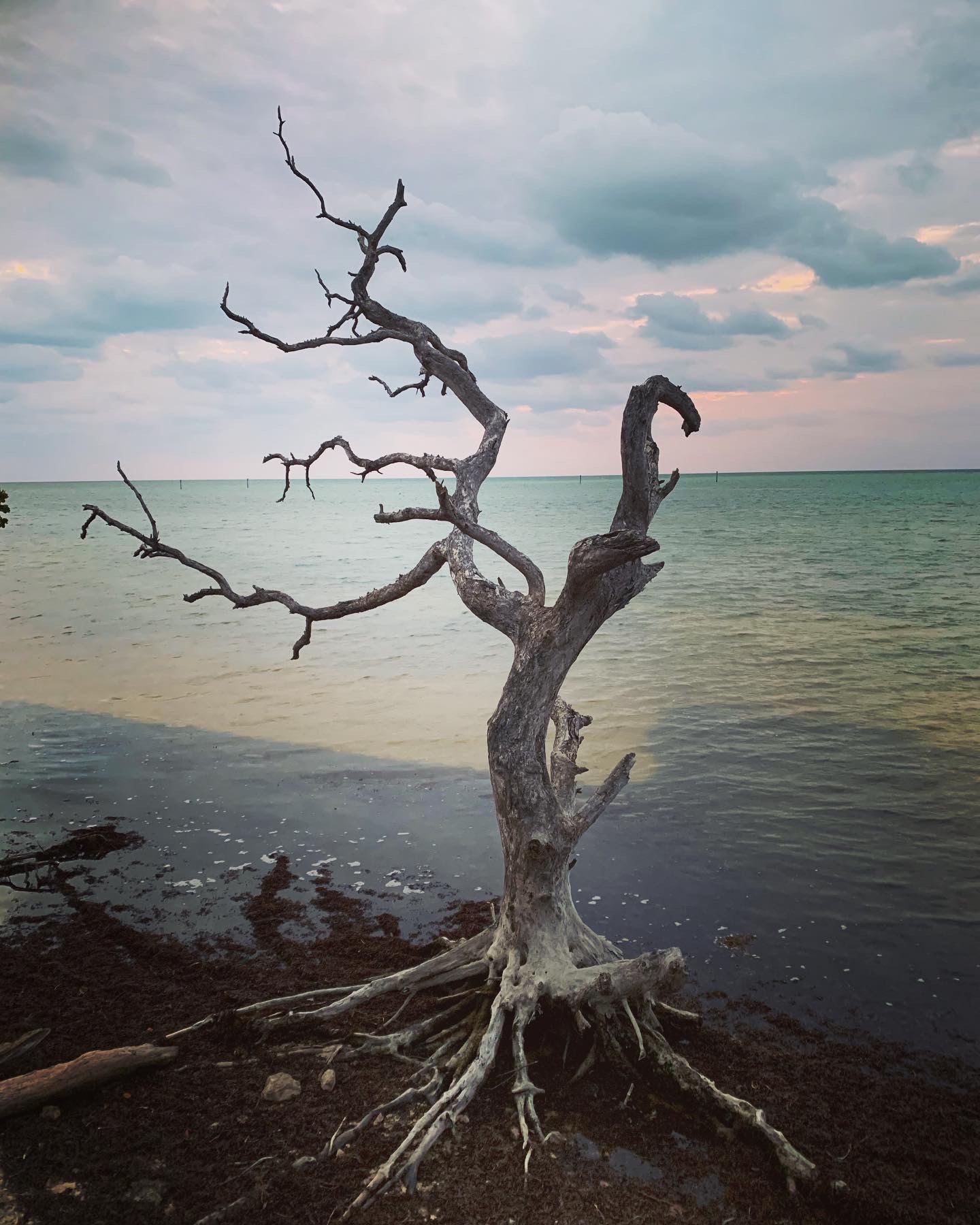 Bird tree "Anne's beach", Islamorada, FL.